Energy and Climate Change Policies
Climate change adaptation strategies in Switzerland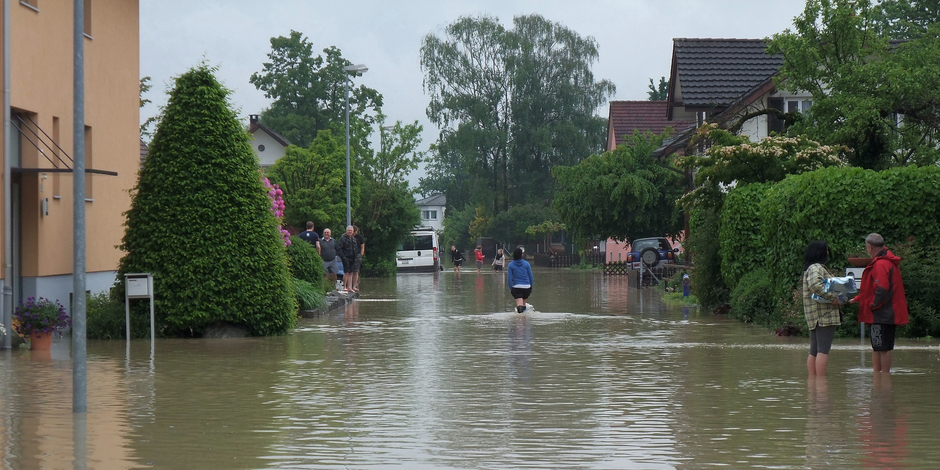 This project addresses the research question on how local climate change adaptation strategies are designed and may evolve.
We strongly focus on the impact of extreme events on the design and policy formulation of adaptation measures. Climate change adaptation becomes nowadays particularly crucial for the resource water, mainly in relation with the principles outlined in Integrated Water Resources Management (IWRM) addressing the challenge of coordinating the use of, and the protection of and from the resource water.
Contact
Prof. Dr. Karin Ingold
Tel.: +41 31 684 53 60
E-Mail: karin.ingold@ipw.unibe.ch

Team

Project partners

Gunter Stephan and Ralph Winkler (University of Bern); Rolf Weingartner and Team (Oeschger Centre for Climate Change Research (OCCR)); Philip Thalmann (EPFL)
Funding
Sinergia SNSF, OCCR, IPW
Project duration
September 2014 – July 2020
The protection from the resource water directly links to flood events and natural disasters that may be impacted by global climate change. Furthermore, the integration of actors in different policy sectors, political entities and decision-making levels can be seen as a way how to improve the adaptive capacity within the water sector. Thus, integrated water resources management constitutes one major challenge of current and future generations when it comes to find sustainable responses to climate change impacts. We therefore analyze adaptation to climate change in the case of flood risk management, and compare various actors' preferences for measures and measure mixes with the current implemented measures as a contribution to IWRM.
Related publications: